Lights Up Cincy
Outdoor Lighting In Indian Hill, OH
Why Choose Lights Up Cincy Over Other Lighting Companies?
Lights Up Cincy stands out in Cincinnati, OH, for their unparalleled expertise in illuminating spaces beautifully and efficiently. Choosing them means opting for dedicated professionals who prioritize customer satisfaction, ensuring every lighting project radiates brilliance and functionality. Safe And Effective
Our team is thoroughly trained and certified in safe practices. Customer Satisfaction
We use high-quality lights to ensure the best results. Latest Technology
We use the latest lighting technology for your project.

Fully Insured
We are fully insured, giving you peace of mind. Locally - Owned
Owned and operated in Cincinnati, OH and trusted by your neighbor. Variety of Services
We offer various services so that you can choose the best design.
Our Professional
Lighting Services
Holiday Lighting
Transform your home into a festive wonderland with our holiday light installations.
Landscape Lighting
Enhance your outdoor space's beauty and safety with our landscape lighting.
Permanent Roof Lighting
Add a touch of elegance to your property with our long-lasting and energy-efficient roof lighting.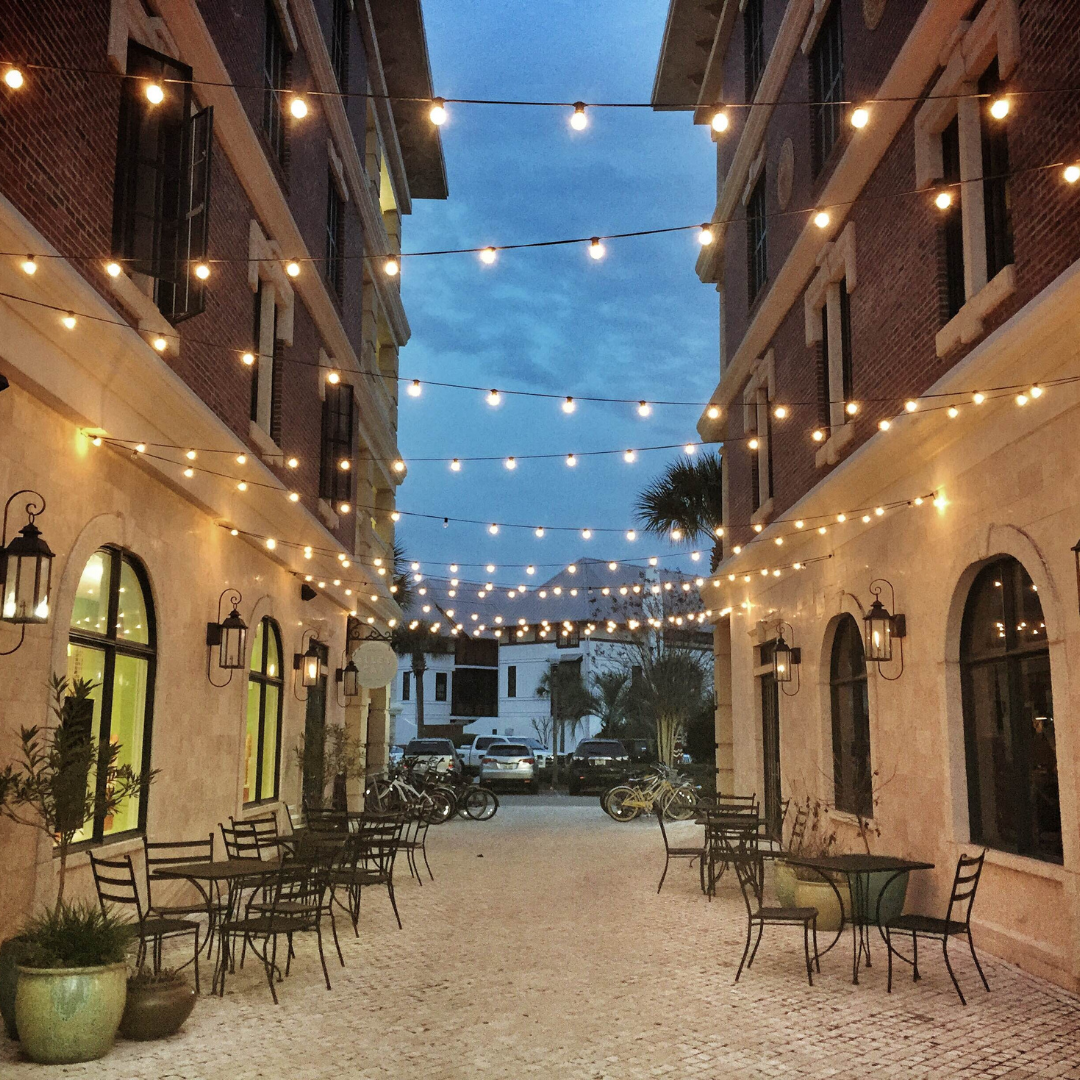 Restaurant Lighting
Create a welcoming outdoor ambiance for your patrons with our restaurant lighting.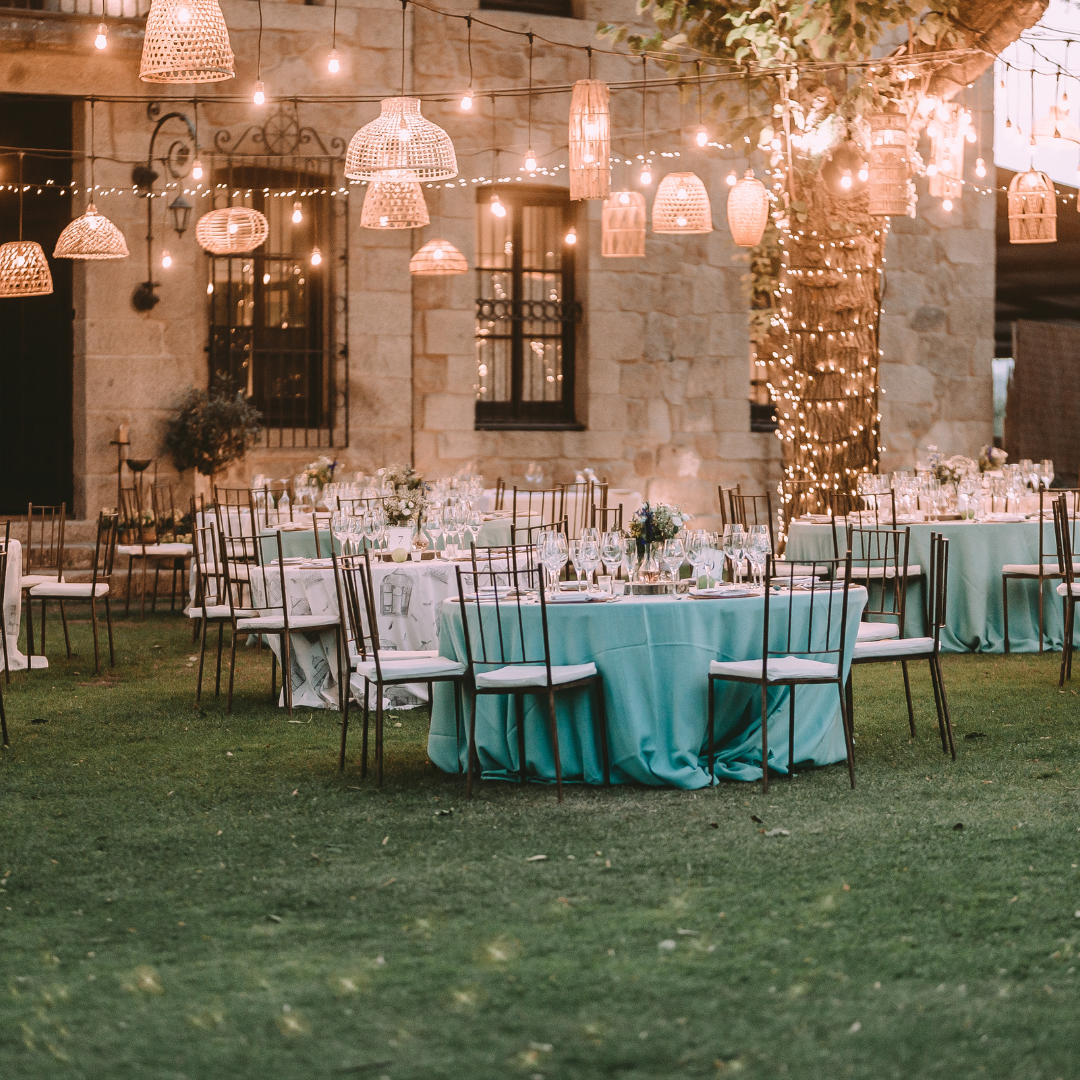 Wedding Lighting
Make your special day truly unforgettable with our romantic and enchanting wedding lighting.
Benefits Of Lights Up Cincy's Outdoor Lighting Service On Time & Family Friendly
We work by appointment, and only send drug-tested and background-checked lighting installers to your home.

We Keep You Safe
Stay off of ladders this year and let Lights Up Cincy's professionals help you stay safe and sound! Free Lighting Removal
Don't leave those lights up! Lights Up Cincy offers free lighting removal with every installation.
Check Out What Your
Neighbors

Are Saying

"I cannot recommend Lights Up Cincy enough! Their team did an outstanding job with my landscape lighting. I was very impressed with their professionalism and attention to detail throughout the entire process. Thank you, Lights Up Cincy, for transforming my property into a beautiful and safe environment!"
Sarah T.

"The lighting team at Lights Up Cincy is amazing! The installation was smooth and hassle-free, and the final result is beautiful. Our backyard has never been used more, thanks to their expertise and creativity. I highly recommend Lights Up Cincy to anyone looking to improve their hardscapes."
Michael H.

"Lights Up Cincy did an incredible job with our patio lights. We wanted to create a cozy and inviting atmosphere for evening gatherings, and their team exceeded our expectations. The lighting is warm and inviting, and it adds a magical touch to our outdoor space. We will definitely be recommending them."
Danielle L.

"I recently hired Lights Up Cincy to install pathway lights around my property, and I couldn't be happier with the results. The team was professional, and knowledgeable, and took the time to understand my vision. The walkways are now well-lit, and the overall appearance of my property has been greatly enhanced."
Jason B.
100% Satisfaction Guaranteed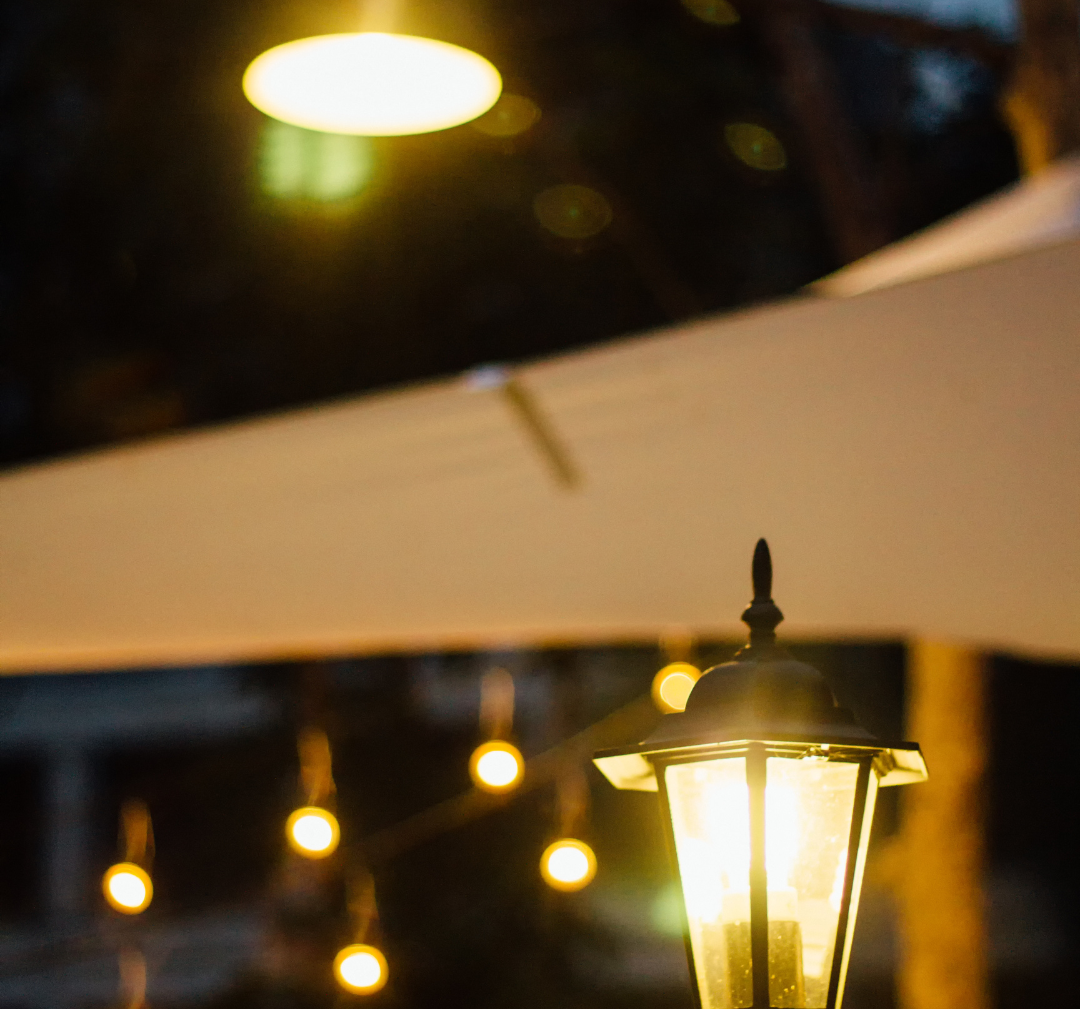 Outdoor Lighting In Indian Hill, OH
Outdoor lighting in Indian Hill, OH, has become a growing trend among homeowners and businesses alike. This is not only for its aesthetic appeal but also for the functionality and safety it brings. A well-designed outdoor lighting system can transform a property's appearance, creating a warm and welcoming atmosphere while increasing its value. Homeowners are often surprised at the dramatic difference that strategic lighting can make.
Landscape lighting can accentuate the beauty of gardens, pathways, and trees, bringing them to life after the sun goes down. Entryway and patio lights add a touch of elegance to the property, making it inviting to visitors. Furthermore, outdoor lighting enhances security by illuminating dark areas, deterring potential intruders, and providing safer navigation around the property.
Businesses, too, can benefit significantly from outdoor lighting. Proper illumination can showcase a building's architectural features and signage, making it more visible and attractive to potential customers. Restaurants, cafes, and other establishments can create a cozy and intimate ambiance in outdoor dining areas, extending their usable space and providing an enjoyable experience for patrons. Parking lot and walkway lighting also improve safety for both customers and employees.
In Indian Hill, OH, the importance of hiring a professional lighting contractor cannot be overstated. A knowledgeable and experienced team can assess a property's specific needs and design a custom lighting plan that considers factors such as light placement, fixture type, and illumination levels. They can recommend the most suitable and energy-efficient lighting options, ensuring a perfect balance between aesthetics and functionality. Moreover, professional installation ensures that the lighting system is set up correctly, reducing potential maintenance issues and maximizing its lifespan.
Outdoor Lighting Company Near Me
Are you searching for an experienced and reliable outdoor lighting company near you? Look no further! Our company specializes in crafting customized outdoor lighting solutions that meet the unique needs and preferences of our customers. Whether you're a homeowner seeking to enhance your property's curb appeal or a business owner aiming to create a welcoming environment for customers, we've got you covered.
Our team of skilled professionals brings years of experience and a keen eye for design to every project. We'll work closely with you to understand your goals, budget, and existing landscape. Using this information, we'll develop a tailor-made lighting plan that highlights the best features of your property, creates functional outdoor spaces, and improves security. We take pride in offering a wide range of high-quality lighting fixtures suitable for various applications, including landscape lighting, architectural lighting, path lighting, and more. Our energy-efficient options, such as LED and solar-powered lights, ensure you can enjoy the beauty and functionality of your outdoor lighting system without worrying about excessive energy consumption.
Our commitment to excellence extends beyond the design and installation phases. We provide comprehensive maintenance services to keep your lighting system performing optimally and looking its best. From cleaning fixtures to adjusting the placement and replacing bulbs, our team ensures that your investment continues to shine for years to come.
Don't settle for less when it comes to outdoor lighting. Trust the expertise of a local outdoor lighting company that understands the unique needs and challenges of properties in your area. With our unmatched dedication to customer satisfaction, you can rest assured that your outdoor lighting project will be handled with the utmost care and professionalism. Contact us today to discuss your outdoor lighting needs and discover how we can bring your vision to life.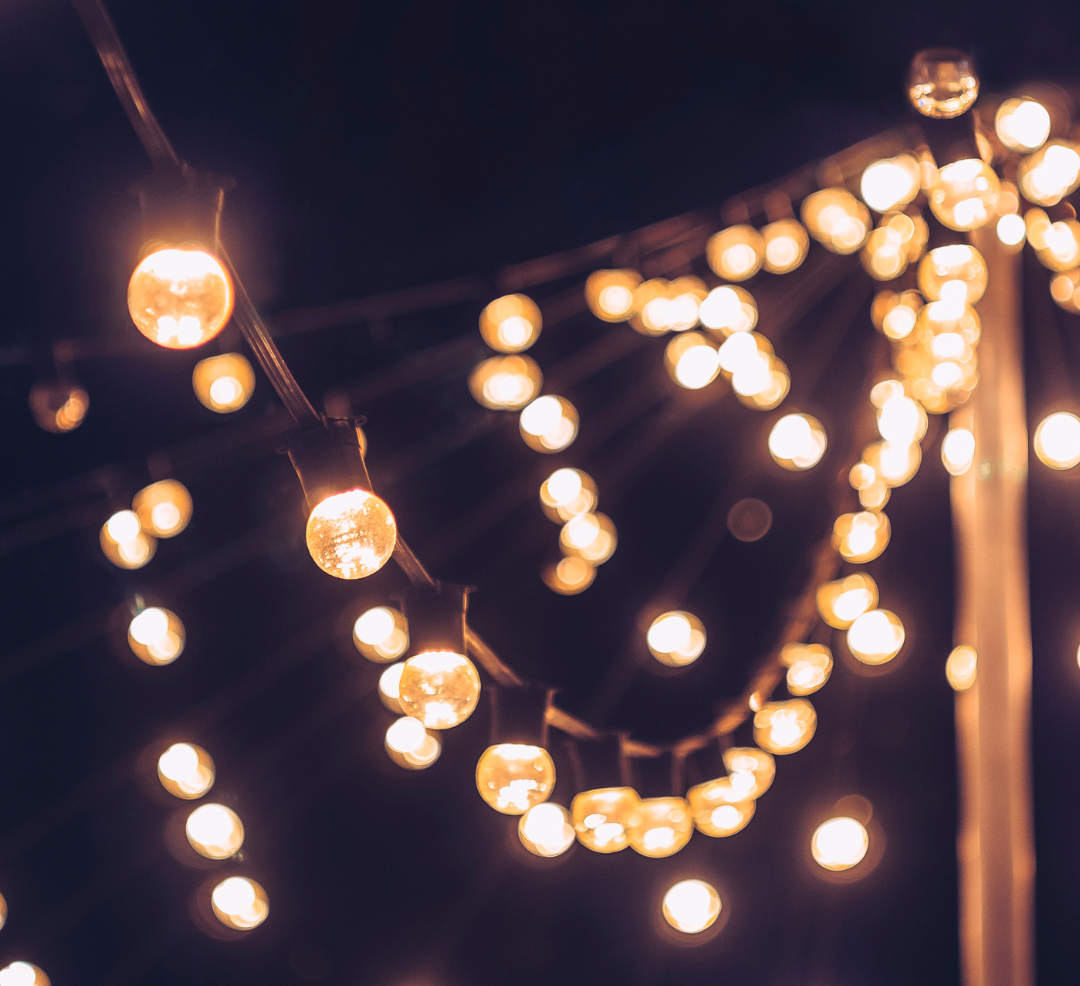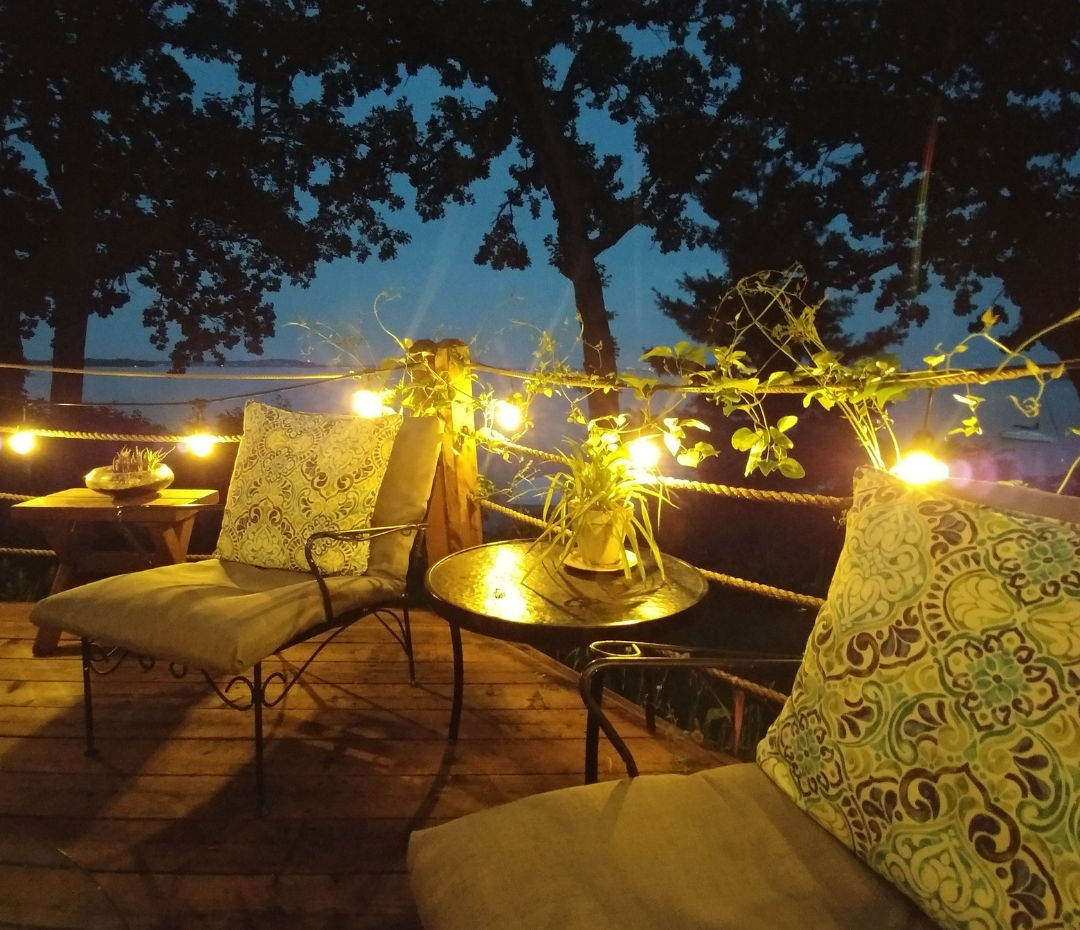 What types of outdoor lighting fixtures do you offer?
We offer a wide range of outdoor lighting fixtures, including spotlights, floodlights, path lights, wall lights, and more. Our selection is designed to cater to various outdoor spaces and applications, ensuring we have the perfect lighting solution for your specific needs.
How do you design a custom outdoor lighting system?
Our team of experienced lighting designers will assess your outdoor space, taking into account your goals, budget, and any existing features or landscaping. We'll then create a custom lighting plan that considers factors such as light placement, fixture type, and illumination levels, all tailored to achieve the desired aesthetic and functional results.
Is outdoor lighting energy-efficient?
Yes, we offer a range of energy-efficient lighting options, including LED and solar-powered fixtures. These options can provide significant energy savings over time, reducing your utility bills and minimizing your environmental impact.
How do I maintain my outdoor lighting system?
Regular maintenance is key to keeping your outdoor lighting system performing optimally. This may include cleaning fixtures, replacing bulbs, checking for proper alignment, and ensuring that all components are functioning correctly. Our team can provide maintenance services and advice to help you keep your lighting system in top condition.
About Indian Hill, OH
City of Indian Hill, Ohio
Area:
Local Time:
Mayor:
Weather:
Population:
Things To Do in Indian Hill, OH